Our Story
WHEN WE OPENED OUR FIRST HOAGIE SHOP IN 1972, WE COULDN'T HAVE SEEN WHAT WAS COMING:
People! Lots of them.
They were coming weekly, daily, and even sometimes multiple times a day.
Now, with five South Florida locations, we're serving over 1,000 hoagies daily.
Come get one for yourself. Just make sure you come hungry.

I'm quite angry that I found this place. Ever since my first sandwich, I absolutely cannot stop thinking about going back. I'm entirely obsessed. I need help. Laspada's Anonymous maybe? I'd probably skip the meetings and get more sandwiches.

Amazing every single time. Been going there for more than 20 years. Used to only go to Davie location but in recent years have visited the one in Lauderdale by the sea.

Unfortunately, don't get to come here often, but whenever in Boca it's always on the agenda.
Great hoagies, friendly staff, efficient…
Did I mention how great the hoagies are?

The meat and toppings are always very fresh! Love the bread also. My favorite place for subs!
See why our hoagies fly out of the shop. 
And inside it too.

At busy mealtimes we gotta hustle…
There's usually a line of hungry customers waiting to be fed!
So don't freak out when you see just sliced meat flying in the direction of a hoagie-maker holding a soft Italian roll like a baseball player waiting to catch a fly ball!
Yeah, we're gonna throw it. And catch it!
And if you're a new customer, we know what you will be thinking: It's kinda crazy!
Crazy Smart!! In fact, we precision engineered this aerial maneuver over the years so we can get your freshly made Laspada's hoagie into your hands, and mouth, a lot quicker!
What's the secret to making the best damn hoagies in town?
It's our famous 4-step process:
1.
Start with fresh Italian bread.
2.
Slice meats fresh to order.
3.
 Top them with the freshest ingredients.
4.
Tuck all that deliciousness under another layer of meat! #meatblanket.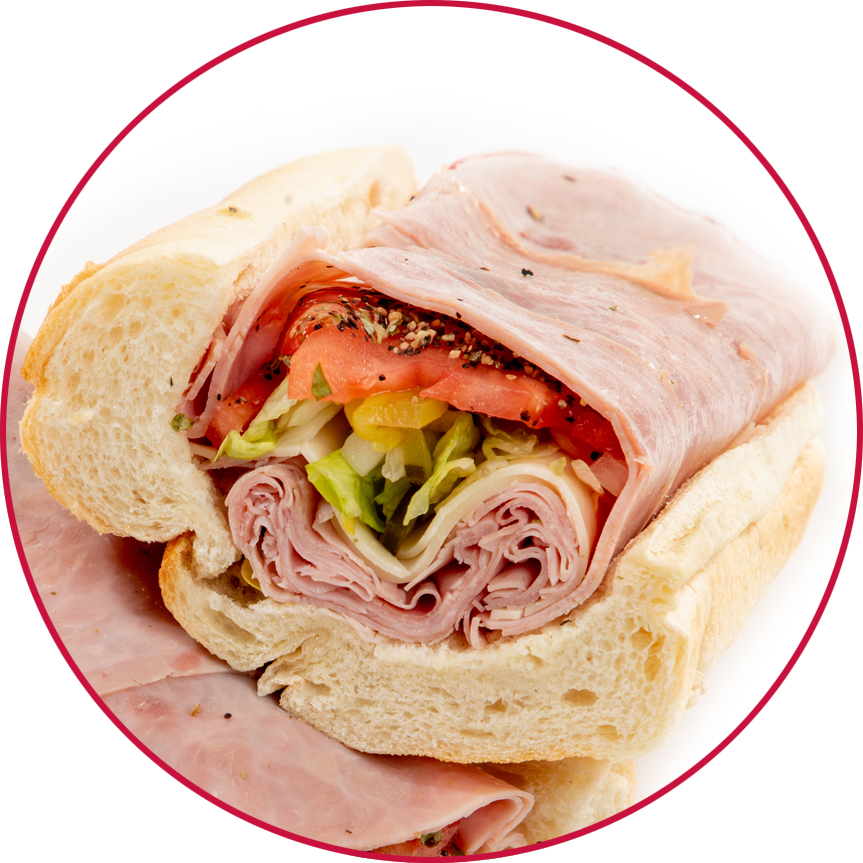 What makes our hoagies
so damn good?
It's simple. We make the fastest, freshest hoagies in town.
That takes bread baked every morning. And premium meats sliced to order. It sends us in search of the crispiest veggies, best quality cheeses and topping we can get.
Then…we tuck all that goodness under another layer of fresh-sliced meat!
It's like a #meatblanket.
Nothing beats a meatblanket.